Vital Records from Cordoba Argentina
There are several and quite varied circumstances in everyday life that require submitting vital records, such as a birth record, a marriage deed, a divorce decree, or a death certificate. These official records may be necessary to claim an inheritance, to adopt a child, to apply for a passport or a visa, to obtain a bank loan, a life insurance policy, or even for tax or work purposes.
In Cordoba, Argentina, the Provincial Civil Registry is the government office in charge of issuing this type of personal certificates. In order to obtain these documents, the applicant can request them at said office by providing the following data: the individual's full name, ID number, gender, exact date and place of issuance, record number, and folio.
Obtaining these official records may turn out to be a wearisome procedure if you live abroad, or if you do not speak Spanish fluently, especially if time is of the essence. These are sufficient reasons to look for expert help right away. As a renowned international network of document retrievers, InheritEstate has earned a proven record of success over the last two decades by providing a broad scope of legal services.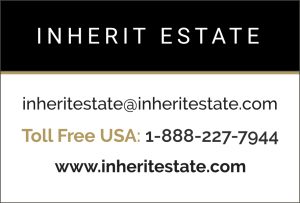 Local presence in Cordoba Argentina
Local presence has become our unmatched trademark. This factor has expedited even the most complicated and bureaucratic process, and it has yielded outstanding results as an expected consequence.
In addition to being present throughout Cordoba, Argentina, our customer representatives are available to take your call. We are ready to assist you 24 hours a day, all year long, for your best convenience.
Another key factor is our top-notch team of experts and specialists. They can obtain vital records in record time, being able to tackle any administrative obstacle or unnecessary delay. These include document facilitators, multilingual translators, certified accountants, database analysts, notaries public, paralegals, researchers, and customs agents, among others.
Choose your preferred contact method (by phone, email, WhatsApp, or web form). Let us take all your matters into our hands. You can expect fast and reliable results, as well as a daily follow-up regarding the progress of your case