Inheritance and Probate in Costa Rica
InheritEstate is a unique and well-established network of local professionals specialized in inheritance and probate in Costa Rica. We offer cost-effective solutions for foreign clients who need assistance with probate, estate, and succession matters throughout the country.
There are other circumstances where clients from all over the world need their personal records from Costa Rica. For example, their birth, marriage, or divorce certificates. In other cases, they need official records from their relatives in order to inherit, obtain a divorce, or even apply for dual citizenship. Our wide geographical scope has enabled us to provide fast and distinctive legal errands in Costa Rica.
These are some of the provinces, cities, towns, and districts where InheritEstate operates: Tempisque, Tibás, Tilaran, Tortuga Abajo, Tortuga Island, Tortuguero, Alajuela, Aserri, Atenas, La Gamba, La Garita, La Guácima, La Palma, Bagaces, Bahía Salinas, Bajos del Toro, Sarapiquí, Tres Ríos, Turrialba, Ujarras, Vara Blanca, Zapote, Zarcero,
Barra del Colorado, Cachi, Cahuita, Santa Barbara, Santa Teresa, Santiago de Puriscal, Santo Domingo de Heredia, Cañas Dulces, Carate, Cariari, Carmona, Cartago, Cóbano, San Isidro del General de Pérez Zeledón, San Ramón, San Vito, Santa Ana, Coronado, Curridabat, Damas Island, North Puntarenas, Desamparados, Puntarenas,
Quebrada Honda, Quepos, San Gerardo de Rivas, San Isidro de Heredia, Dominical, Dos Brazos, Drake Bay, El Roble, Escazú, Esparza, Palmares, Papagayo Gulf, Paquera,
Paraíso, Portalón, Punta Banco, Punta Leona, Grecia, Guadalupe, Guaitil, Guanacaste, Guápiles, Guayabo, Hacienda Pinilla, Monteverde, Montezuma, Moravia, Ostional, Palmar Norte, Palmar Sur, La Cruz, La Fortuna de San Carlos, Manzanillo, Marbella, Matapalo, and Miramar among others.
At InheritEstate, we offer customized legal services based on an undivided commitment to your special case. Nevertheless, there are certain standard procedures that apply to mainly all successions in Costa Rica. Below you can see some brief descriptions of said procedures.
There are two types of probate process in Costa Rica: Judicial and Notary Probate. In the first case, the probate is filed before a competent civil court. This process may take longer based on the civil court involved. On the other hand, a Notary Probate requires a licensed Notary Public from Costa Rica. This is only valid if there are no minor children involved. Also, if the will is not contested by any of the appointed heirs.
In general, any probate process is filed before the Supreme Court of Justice in Costa Rica, including the inventory and appraisal of the estate property, the appointment of the lawful heirs and the executor, and the consequent distribution of the assets of the estate. Even though a testator is entitled to freely dispose of their property –that is, no forced heirship-, family law dispositions in force in Costa Rica prevail over any inheritance proceedings.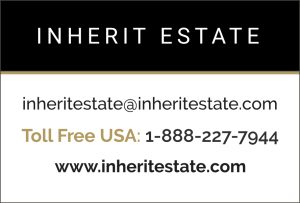 Taxes are also another important aspect to take into account in any succession. For instance, inheritance taxes do not apply according to the Costa Rican legislation. However, the corresponding property transfer, registry, and notarial fees do apply.
Probate and succession proceedings may turn out to be very intricate and overwhelming. Particularly if you are living abroad or just do not speak the language. After providing you with a clear overview of the whole process ahead of you (statutory requirements, legal fees, and expenses, time estimates, estate appraisals, potential controversies, etc.), you will be better prepared to make the most suitable decision.   
Our avant-garde perspective goes beyond the mere legal field. We offer an all-encompassing service that truly sets us apart from other renowned competitors.
Our answers to your questions will show you that we are your best option in Costa Rica. Do not hesitate to call us.