Birth, Death, Marriage, and Divorce Certificates from Argentina
InheritEstate is a network of attorneys specialized in the retrieval of official records from government agencies, academic institutions, tax authorities, embassies, consulates, customs offices, financial organizations, police departments, and religious institutions. In addition, we provide translation, legalization, and authentication services. The following list includes some of the certificates and documents we can obtain from Argentina:
acknowledgement of maternity/paternity, adoption records, affidavit, apostille,
background and criminal record, baptismal certificate, birth certificate, birth entry, birth record, certificate of live birth, certificate of residence, certified copy, certified court orders,
civil marriage, child support, civil registry, clerk's office, consular report of birth abroad,
consular report of death abroad, consular report of marriage abroad, death certificate, death entry,
death record, declaration of inheritance, divorce, driver's license, eligibility documentation,
evidence of consanguinity, extract of birth certificate, extract of death certificate, extract of marriage certificate, family record book, heirs, in-extensa birth certificate, inheritance,
insurance policies, legalization, legal services, religious marriage, record, marriage by proxy,
marriage certificate, Common Law marriage, marriage license, marriage verification,
negative certification of death, negative certification of marriage record, nullity of marriage,
overseas adoption, originator, passport, power of attorney, putative marriage, marriage settlement,
registrar, security agreement, spreader agreement,
sworn statement, surviving spouse's usufructuary portion, void marriage, unabridged certificate, vital records.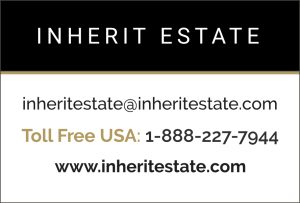 Argentina is the most cosmopolitan country in Latin America, blessed with many natural resources, and the most convenient geographical location in the continent. The east coast has direct access to the Atlantic Ocean, while Chile is on the west, Paraguay and Bolivia to the northwest, and Brazil and Uruguay to the northeast.
Provinces and Cities in Argentina
The country is divided into 24 provinces, with their corresponding capital cities: Buenos Aires, La Plata, Catamarca, San Fernando del Valle de Catamarca, Chaco, Acassuso, Adrogué, Aldo Bonzi, Avellaneda,
Banfield, Resistencia, Chubut, Rawson, Córdoba, Aconquija, Alijilán, Manantiales, Los Molles, Puerta Grande, Corrientes, Entre Ríos, Almirante Brown, Avia Terai, Barranqueras,
Barrio San Pedro Pescador, Basail, Paraná, Formosa, Jujuy, San Salvador de Jujuy, La Pampa, Santa Rosa, La Rioja, 28 de Julio, Aguada de Las Tejas, Aguada del Pito, Aldea Apeleg, Aldea Beleiro,
Mendoza, Misiones, Posadas, Neuquén, Río Negro, Viedma, Salta, San Juan, Achiras, Adelia María, Agua de Oro, Alcira (Gigena), Aldea Santa María, San Luis, Santa Cruz, Alvear, Barrio Esperanza,
Bella Vista, Caá Catí, Chavarría, Colonia Liebig, Río Gallegos, Santa Fe, Santiago del Estero,
Tierra del Fuego, Aldea Asunción, Aldea Brasilera, Aldea María Luisa, Aldea Protestante, Aldea Salto, Antártida e Islas del Atlántico Sur, Banco Payaguá, Bartolomé de las Casas, Bermejo, Buena Vista,
Clorinda, Ushuaia, Tucumán, Mar del Plata, San Miguel de Tucumán, Abdón Castro Tolay, Abralaite,
Abra Pampa, Agua de Castilla, Aguas Calientes, 25 de Mayo, Abramo, Algarrobo del Águila, Alpachiri,
Alta Italia, Alpasinche, Amuschinas, Andolucas, Anguinán, Banda Florida, Chaupihuasi,
Adrián Maturano, Agrelo, Agua Amarga, Agua Botada, Agua de Cabrera, Alba Posse, Almafuerte,
Apóstoles , Aristóbulo del Valle, Arroyo del Medio, Aluminé, Andacollo, Añelo, Buta Ranquil,
Centenario, Aguada Cecilio, Aguada de Guerra, Aguada Guzmán, Allen, Arelauquen, Aguaray,
Cafayate, Cerrillos, Colonia Santa Rosa, Embarcación, Albardón, Alto de Sierra, Alto de Sierra Este,
Angaco, Angualasto, Algarrobos Grandes, Alsa, Alto Lindo, Alto Pelado, Alto Pencoso,
Aguada A Pique, Aguada Alegre, Aguada Escondida, Aguada Grande, Aguada La Oveja,
Aarón Castellanos, Acebal, Aguará Grande, Albarellos, Alcorta, Banda, Río Hondo, Robles,
General Taboada, Choya, Moreno, Aserradero Arroyo, Bahía Lapataia, Base Aérea Teniente Matienzo,
Base Marambio, Acheral, Aguilares, Alderetes, Alpachiri, Alto Verde.